SPECIALTY INKS & DECORATING
When it comes to decorating apparel, Safari Sun offers an assortment of specialty inks & techniques that can add excitement and value to your design.
We are a high volume decorator so whether it's adding a little dazzle or creating a subdued vintage look, we're here to help your apparel stand out!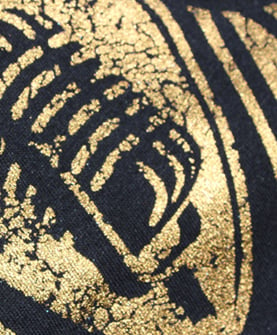 Super shiny metallic film that is heat applied to a design after printing. Gives a bright, highly reflective surface appearance.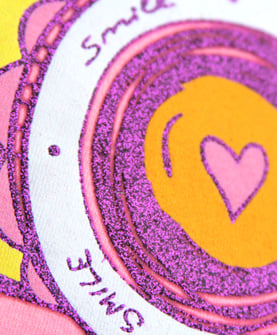 Large glitter flake particles that are integrated directly into the ink. Adds a high impact dazzle effect & sparkly appearance to designs.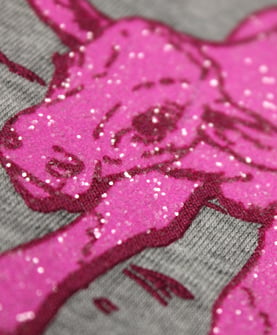 Fine clear glitter particles that are sprinkled on top of the print. Gives a very sparkly, sugar-dusted look to part of or the entire design.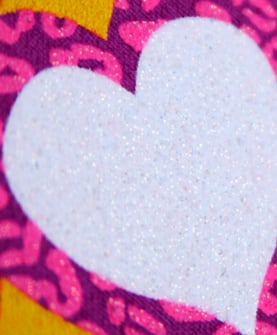 A clear gel mixed in together with multi-color sparkle flake. Printed over parts of or the full design to create a subtle highlight or shimmer effect.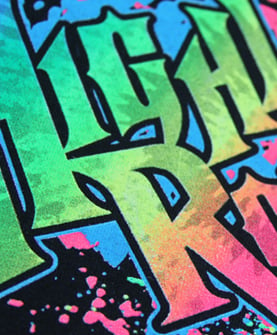 Fluorescent inks that will react brightly underneath a blacklight. Adds a pop of intensity & fun to any design for both kids or adults.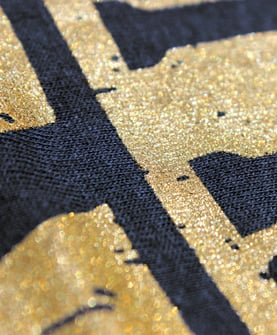 Plastisol ink containing tiny metallic flakes. Creates an eye catching, shimmery finish when fully printed. Available in metallic gold's & silver's.
Creates an intense, phosphorescent, glow in the dark effect. After charging in light this ink will glow back a soft green color in the darkness.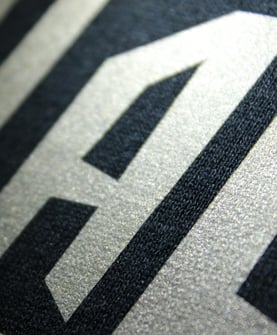 Heat transfer material that brightly reflects vehicle headlights. Ideal for emergency workers, crews or anyone looking for hi-visibility apparel.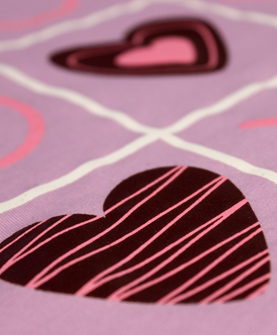 Scented additive that's mixed directly into ink. Available in almost any scent from chocolate to bacon.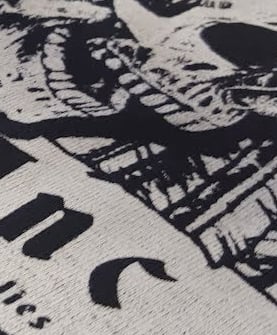 Water based process that removes the dye of the shirt & replaces it with a color. Soft & good for printing over seams. Must be 100% cotton.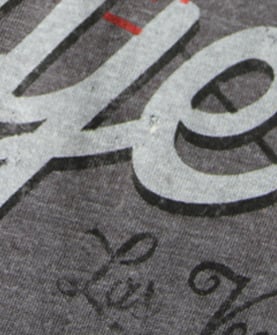 Ink thinning additive that creates a subdued, softer print on garments. Lightweight & great for vintage style prints or designs on heather apparel.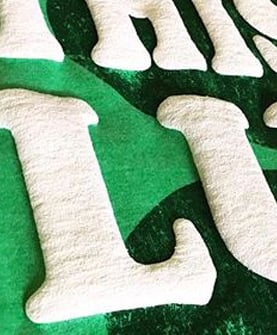 An additive that causes ink to rise up. Gives a raised, foamy and puffy feel when heat cured. Fantastic way to produce eye-catching 3D texture.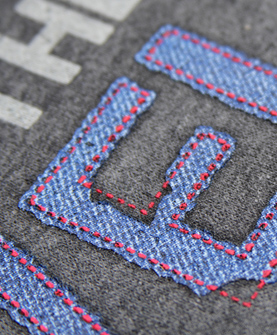 Printing method that combines high density ink with additives to achieve the texture & illusion of simulated denim sewn onto a shirt.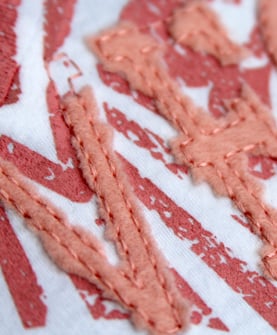 Heat transferred applique that creates a fuzzy, soft and distressed texture to the surface area. Looks best when paired with embroidery.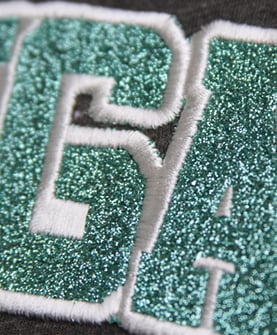 Heat applied applique that creates a unique sparkly look to the surface of apparel. Comes in a variety of colors and is best paired with embroidery.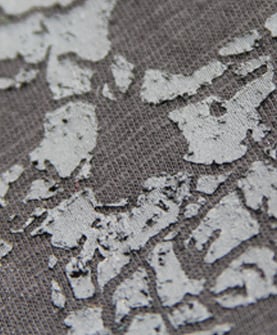 Printing method that combines high density ink with additives to create the unique texture & appearance of cracked stone onto garments.