Need Printed Leather Hats?
Let us do the printing!
Our newest available patch hats are full color with now even more customization options. Get more color, more surface area, and more detail with our printed leather hat still available in your favorite hat styles.
Love Engraved Leather Hats?
Order today!
Our Classic Engraved hat is one of our top Products. Safari Sun offers some of the highest quality leather patch hats available. Engraved with precision our hats look best with black and white high contrast designs.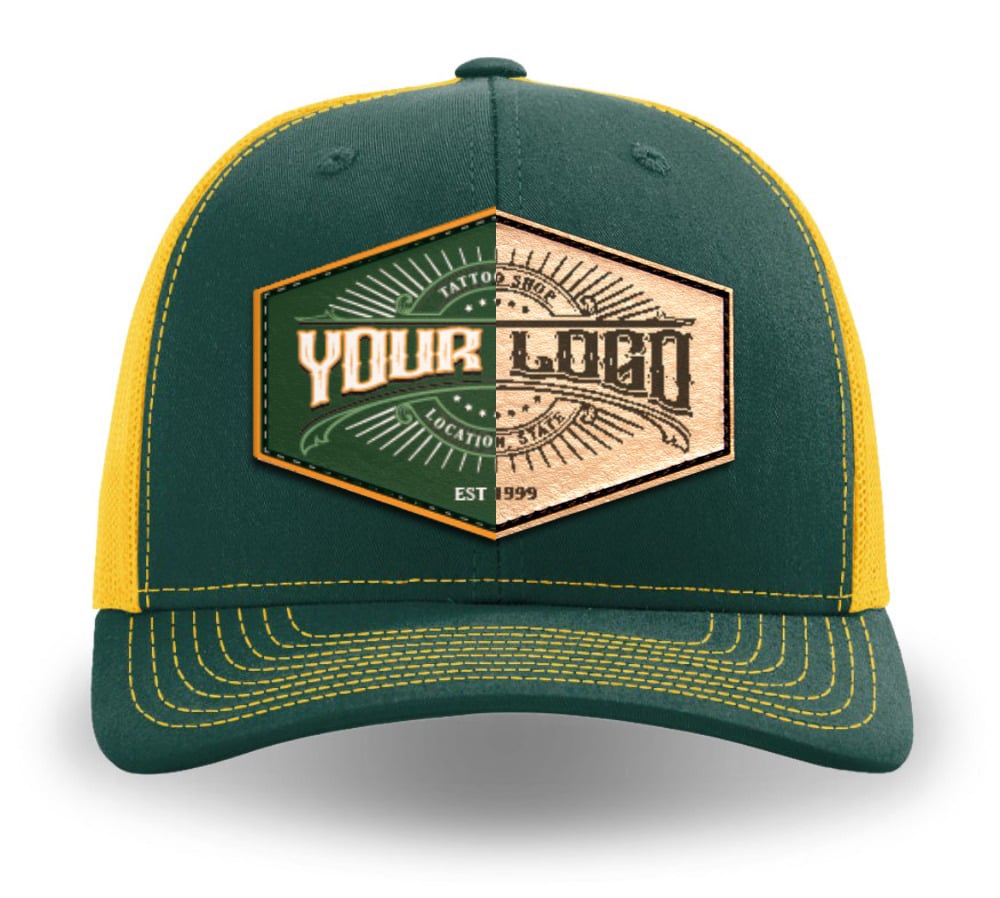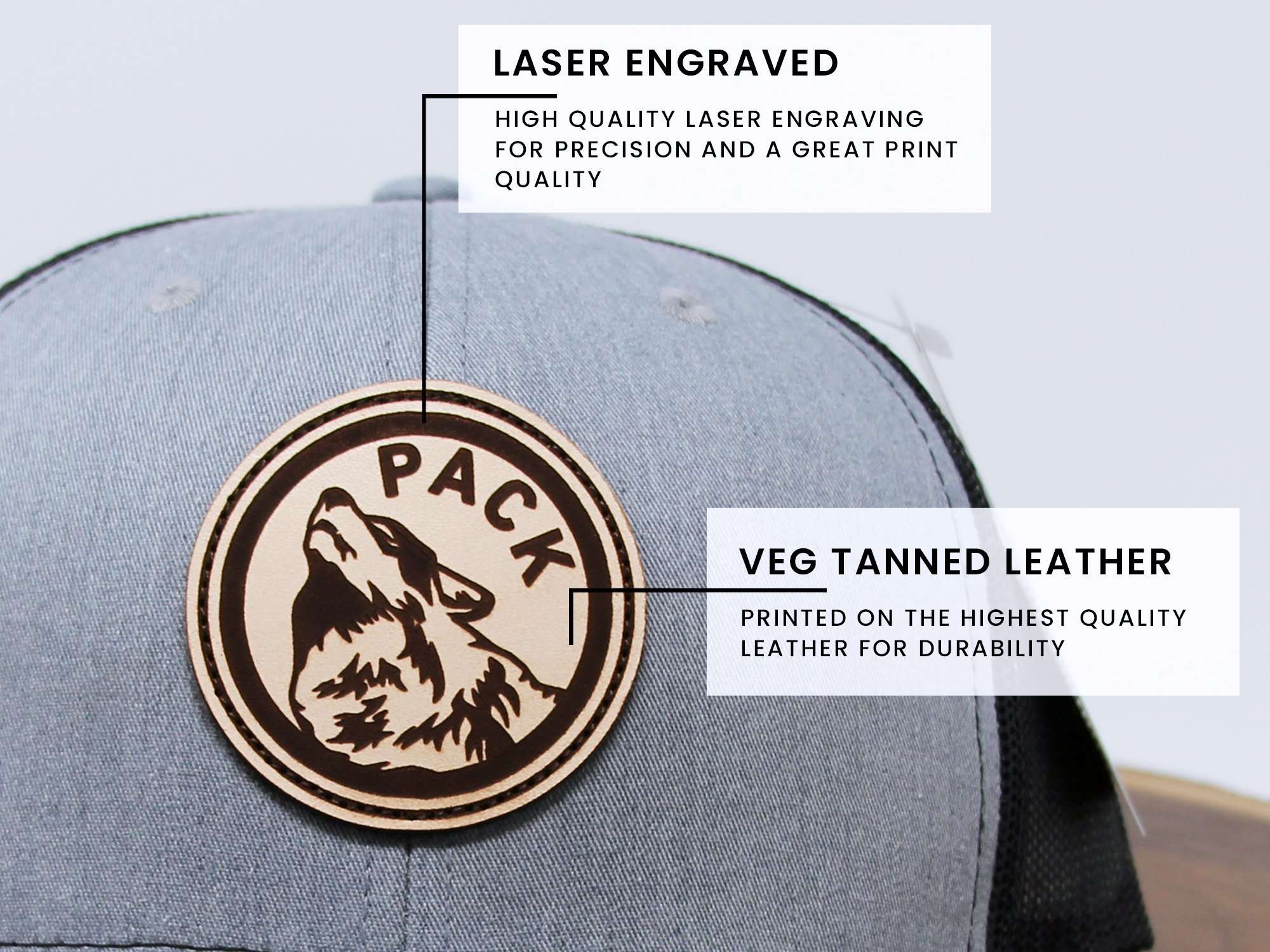 Laser Engraved Leather
Custom Made to Order Engraving
Customize hats with your logo or design. Engraved leather looks best with Designs that are bold and that have high contrast. Your design will be engraved into 100% genuine vegetable-tanned leather.  Once engraved, the leather is cut and cleaned. Then your one of a kind patch will be hand sewn onto the hat of your choice.
SHOP ENGRAVED
Printed Leather
Custom Printed Leather Patches
Need color? Try Our new Printed Patch option! We offer a broad spectrum of printed patch shapes all available in our popular trucker caps, Using Our high quality top grain vegetable tanned leather. Our high quality prints are great for showing off more complicated designs and would make your detailed logo really stand out. We also print right to the edge for extra customization options.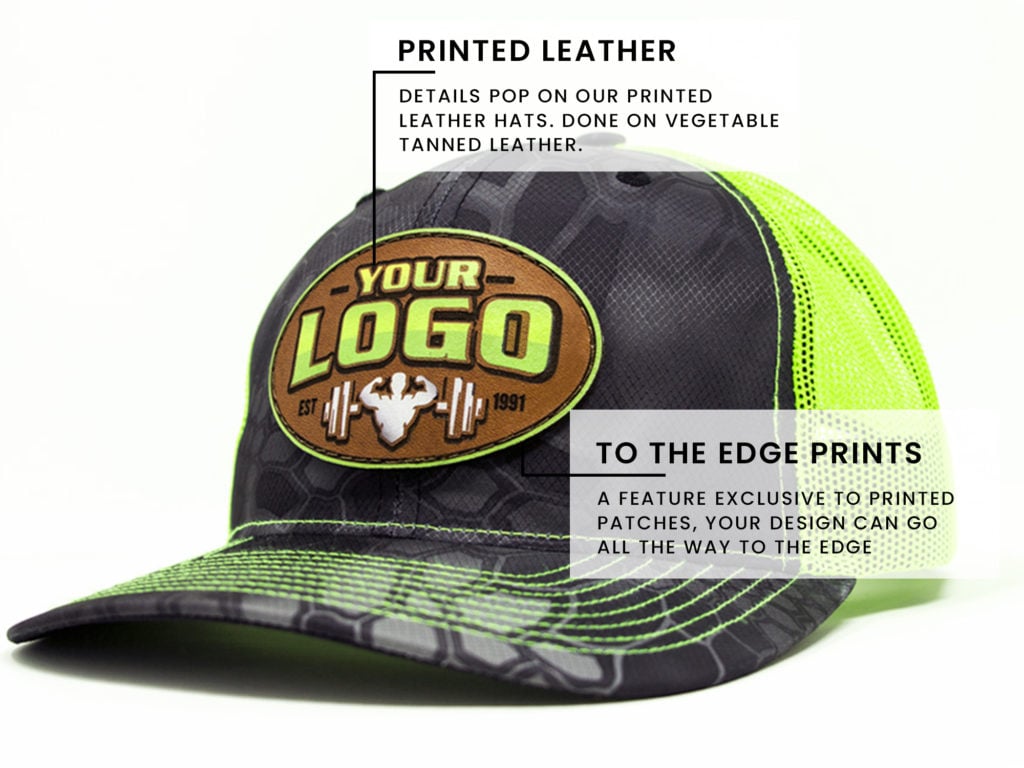 Great hat. Great customer service too. Their artist was able to amend my logo to make the lines more sharp. Production took as long as they said but shipping was less that 48 hours. Placing an order for more now!
Benjamin Monroe
2021-10-23
Recently ordered several hats and they are amazing. Very high class, attention to detail and good communication and customer service!
3 orders with safari sun and when an issue arose, they went above and beyond to make sure my product got here. We went from not wanting to order again to we will be placing more orders in the future. They certainly corrected any wrongs or misunderstandings. Thanks again
Shirts are awesome ! Thank you
Raul Hernandez
2021-09-27
We recently ordered 1 hat to test the waters. It took a little bit but man are we satisfied with the product!! The quality is insane and really makes our business that much more professional!! Thanks
Easy, reasonably priced and very nice custom apparel.
I ordered a couple hats to start promoting a brand and have been in contact with Kate regarding my order and if the quality of the product is as good as the quality of customer service is then I have no doubt that the product will be worth it. I'll definitely be referring others to this company!
I have never been more impressed by a product I have purchased. I now have had over 50 hats from Safari Sun and each one has been pristine. They worked with me over the phone with amazing customer service. I highly recommend this company. They took something of very high importance to me and delivered a more then perfect display for it. Incredible product, very impressive company and staff.
Love my hats and may need to order a bundle . They are great
Manny Prassinas
2021-07-17
What a great hat!!! I saw the ad pop up on my feed and I just had to have one when I saw it!!! There are TONS of styles and colors to choose from!! I absolutely LOVE my custom hat with my logo (I am a wrestling figure customizer), so I have my brand on my hat and I could NOT be any happier!!!! Thank you so much!!!