Need Printed Leather Hats?
Let us do the printing!
Our newest available patch hats are full color with now even more customization options. Get more color, more surface area, and more detail with our printed leather hat still available in your favorite hat styles.
Love Engraved Leather Hats?
Order today!
Our Classic Engraved hat is one of our top Products. Safari Sun offers some of the highest quality leather patch hats available. Engraved with precision our hats look best with black and white high contrast designs.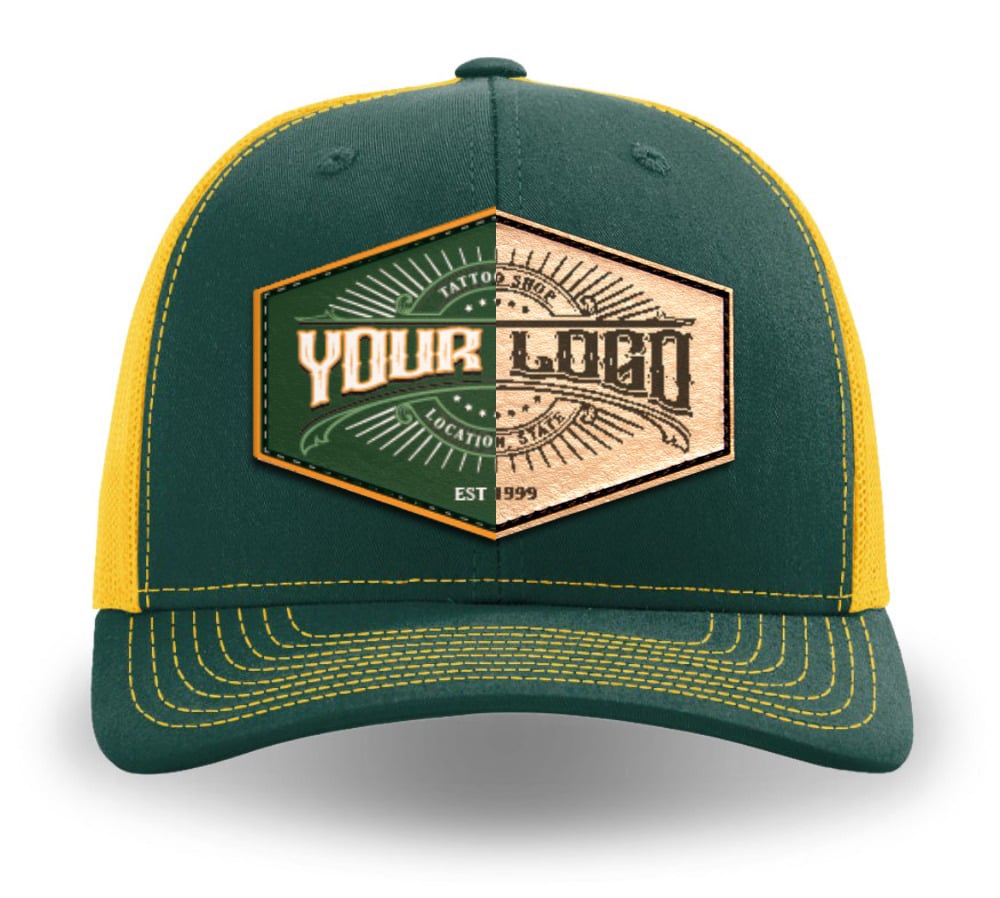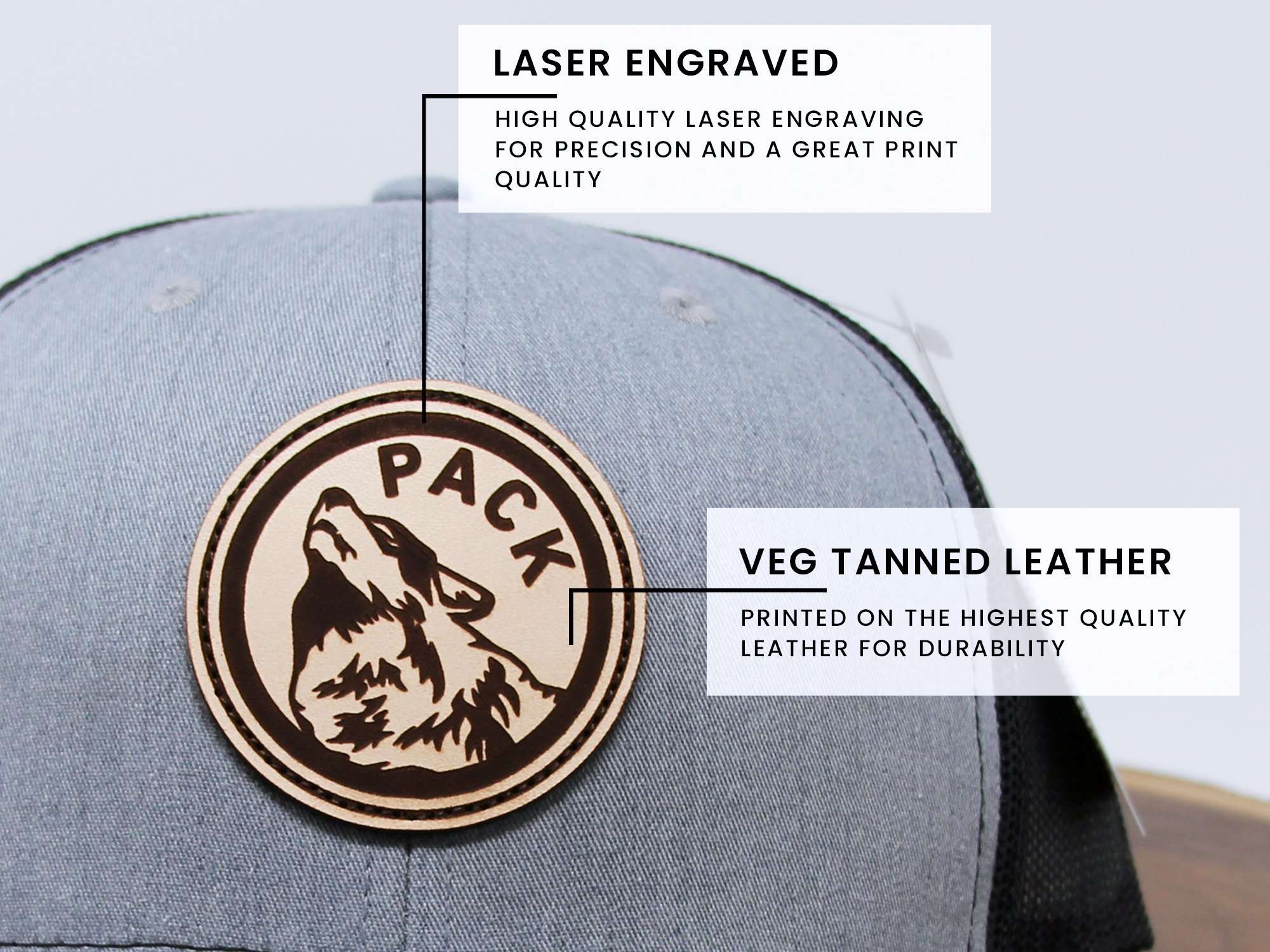 Laser Engraved Leather
Custom Made to Order Engraving
Customize hats with your logo or design. Engraved leather looks best with Designs that are bold and that have high contrast. Your design will be engraved into 100% Top grain vegetable-tanned leather.  Once engraved, the leather is cut and cleaned. Then your one of a kind patch will be hand sewn onto the hat of your choice.
SHOP ENGRAVED
Printed Leather
Custom Printed Leather Patches
Need color? Try Our new Printed Patch option! We offer a broad spectrum of printed patch shapes all available in our popular trucker caps, Using Our high quality top grain vegetable tanned leather. Our high quality prints are great for showing off more complicated designs and would make your detailed logo really stand out. We also print right to the edge for extra customization options.
SHOP PRINTED